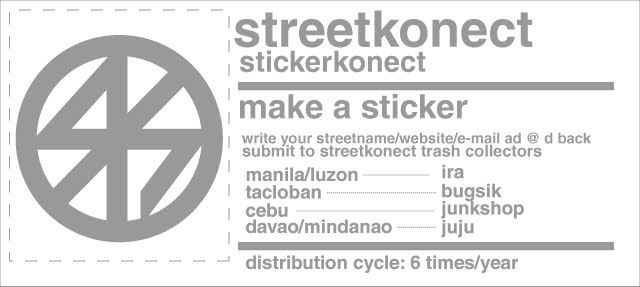 Write your streetname/website/e-mail ad @ d back & submit to streetkonect trash collectors.
Ira will be the one collecting in Manila/Luzon area.
The stickers collected by Ira will be sent to Cebu, Tacloban and Mindanao. The street artist there will stick them for you. We will also get their stickers in exchange and we'll stick it for them around here in the Metro. So make plenty of stickers!